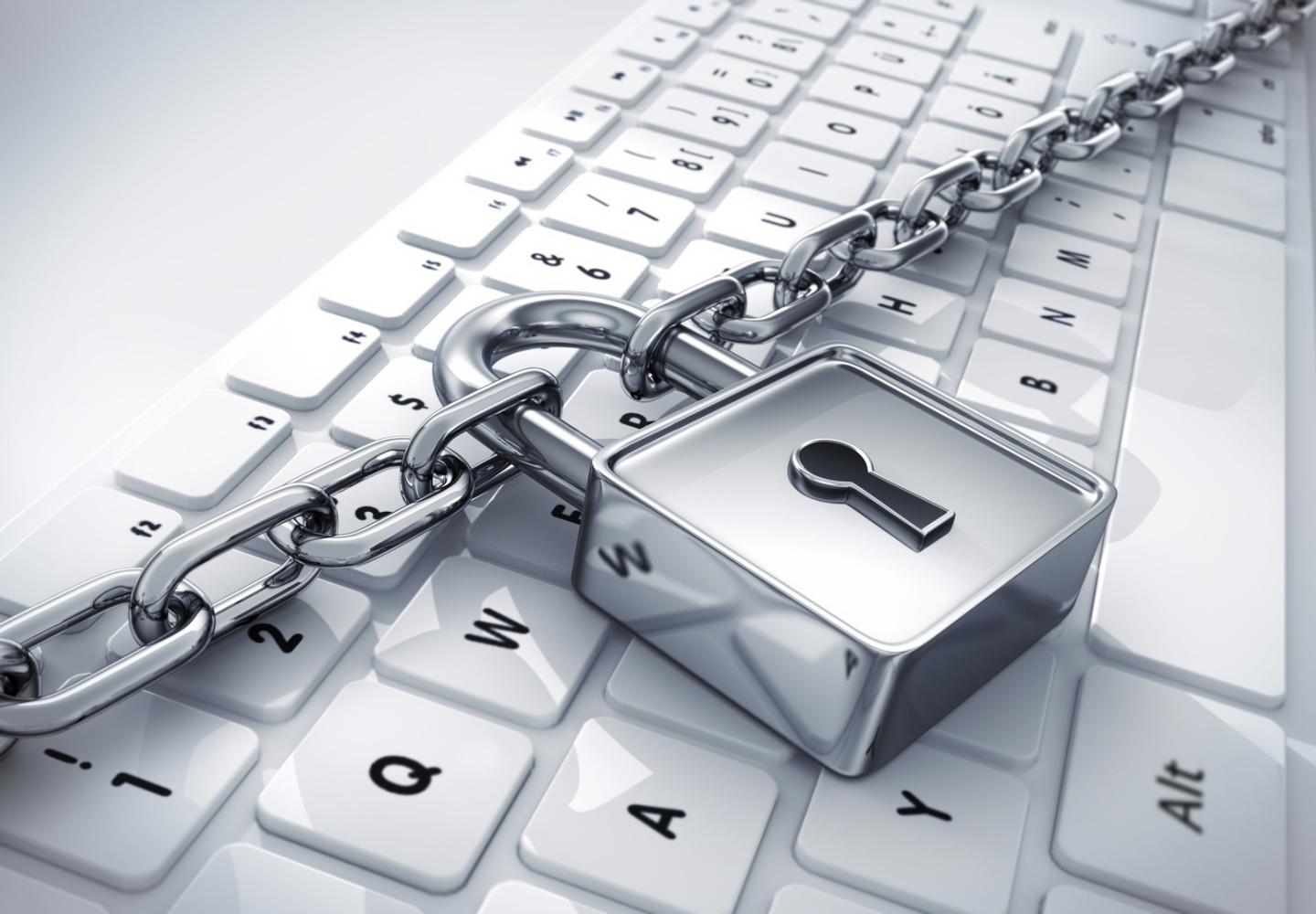 Privacy Protection
1.) Data privacy
We are committed to protecting your privacy. We treat personal data confidentially and in accordance with the statutory data protection regulations as well as this data protection declaration.
This data protection declaration provides users with information on the type, scope and purposes of the collection and use of personal data on the websites www.gt-holding.de and www.kiddinx.de. The service is operated by KIDDINX Media GmbH. KIDDINX Media GmbH is a company of Good Time Holding GmbH. This data protection declaration does not apply to other websites, products or online or offline services of KIDDINX Media GmbH.
We do not collect any personal data on this website.
1.2) Personal inquiries by e-mail
We reserve the right to forward your data to one of our subsidiary companies to answer your inquiry.
We only forward personal data if you provide it voluntarily by contacting us (e.g. via contact form, e-mail or post). Mandatory fields are marked as such, because in these cases we require the data for contract processing or for processing your contact and we cannot process the request or send the contact without their information.
In case of a transfer, your data will be deleted after processing your request or after completion of the correspondence.
2.) Access data
With each access to contents of this website, information is automatically collected and stored in server log files.
These are:
○ Browser type and browser version
○ operating system used
○ Referrer URL
○ Host name of the accessing computer
○ Time of server request
These data cannot be assigned to individual users. They are used exclusively for the provision of the service and for statistical purposes. These data are not combined with any other data sources. A comparison with any other databases does not take place.
The data is neither completely nor in excerpts passed on to third parties.
We reserve the right to check these data subsequently if we have specific indications of illegal use.
This hosting service is provided by one of our service providers within the terms of an agreement. The supplier is contractually obliged to comply with the data protection regulations.
3.) Use of Google
Google Analytics
This website uses functions of the analysis tool Google Analytics. The provider is Google Inc, 1600 Amphitheatre Parkway Mountain View, CA 94043, USA. Google Analytics uses cookies. Such are text files that are stored on your computer and enable an analysis of your use of the website. The information generated by the cookie about your use of this website is usually transmitted to and stored by Google on servers located in the United States.
IP anonymization
We have activated the IP anonymisation function on this website. This will have your IP address restricted by Google within Member States of the European Union or in other countries party to the Agreement on the European Economic Area prior to transmission to the United States. The full IP address is only transmitted to a Google server in the USA in exceptional cases and shortened there. Google will use this information for the purpose of evaluating your use of the website, compiling reports on website activity and providing other services relating to website activity and internet usage to the website operator. The Google Analytics IP address transmitted by your browser is not merged with other Google data.
Cookies
Some of our Internet pages use cookies. Cookies are used to make our website more user-friendly, effective and secure. Cookies are small text files that are stored on your computer and saved by your browser. Cookies do not cause any damage to your computer and do not contain any viruses.
The majority of the cookies we use are session cookies. They are deleted automatically at the end of your visit. Other cookies remain stored on your device unless you delete them from your browser. These cookies enable us to recognize your browser the next time you use the website.
You can configure your browser in such a way that you are informed about the setting of cookies and only allow cookies in individual cases, exclude the acceptance of cookies for certain cases or generally and also activate the automatic deletion of cookies when closing the browser. If cookies are deactivated, the functionality of this website may be limited.
Browser plugin
You are free to decline cookies by adjusting your browser software accordingly; however, we would like to point out that in this case you may not be able to use all functions of this website to their full extent. You may also request the collection of data generated by the cookie and related to the use of the website (incl. your IP address) to Google and the processing of this data by Google is prevented by downloading and installing the browser plug-in available under the following link: https://tools.google.com/dlpage/gaoptout?hl=en
The time taken to save the data can be seen in the cookie settings of your web browser. Your browser can be set so that you are informed about the setting of cookies and decide individually whether to accept them or to exclude the acceptance of cookies in certain cases or in general. Each browser differs in the way it manages the cookie settings. You will find this in the help menu of each browser, which explains how to change your cookie settings. For each browser, please refer to the following links:
Internet Explorer™ 
http://windows.microsoft.com/de-DE/windows-vista/Block-or-allow-cookies
Safari™:
https://support.apple.com/kb/ph21411?locale=en_EN
Chrome™:
http://support.google.com/chrome/bin/answer.py?hl=en&hlrm=en&answer=95647
Firefox™: 
https://support.mozilla.org/de/kb/cookies-erlauben-und-ablehnen
Opera™:
http://help.opera.com/Windows/10.20/de/cookies.html
Use of web fonts
External fonts, Google Fonts are used on these Internet pages. Google Fonts is a service of Google Inc. "("Google"). The inclusion of these web fonts is done by a server call, usually a Google server in the USA. As a result, the server is informed which of our Internet pages you have visited. Google also stores the IP address of the browser used by the visitor's terminal device on this website. For more detailed information, please refer to Google's privacy policy, which you can access here:
https://fonts.google.com/about#
https://policies.google.com/privacy?hl=en
Use of Google Maps
This website uses the service Google Maps from Google Inc. Through the use of this website, you consent to the collection, processing and use of data collected automatically by Google Inc, its representatives and third parties. For the terms of use of Google Maps, please visit "Google Maps Terms of Use".
YouTube
This website uses plugins from Google's YouTube site. The operator of these pages is YouTube, LLC, 901 Cherry Ave, San Bruno, CA 94066, USA. If you use one of our pages equipped with a YouTube plugin, a connection to the YouTube servers is established.
YouTube will be informed which of our pages you have been online on. By logging into your YouTube account, YouTube will enable you to directly associate your browsing behavior with your personal profile. You can prevent this by logging out of your YouTube account.
You will find further information on the handling of user data in YouTube's privacy policy here: https://www.google.de/intl/de/policies/privacy
Objection to data collection
Google Analytics may prevent the collection of your data by clicking on the following link. An opt-out cookie is set which prevents the collection of your data on future visits to this website: Disable Google Analytics 
For more information on how Google Analytics handles user data, please refer to Google's privacy policy: https://support.google.com/analytics/answer/6004245?hl=en
4.) Use of Juicer
A Juicer social wall is integrated on the website www.kiddinx.de The Juicer system offers the possibility to play social media activities bundled in a social feed and place it as a social wall on the website. Juicer offers the possibility to include contributions from Instagram, Twitter and numerous other social media channels. The Social Wall is available to everyone, including people who are not registered with Instagram, Twitter, etc. Juicer is operated by Juicer.io, 1515 7th Street, #424, Santa Monica, CA 90403.
Juicer and third parties working with Juicer are EU DSGVO compliant. Juicer has at no time and will at no time: 
• store or collect personal information from users who view the Juicer Feed (Social Wall) on a page.
• Pass on Juicer user data apart from cookies, which enable the user to make better use of the system. Juicer collects a minimum of data and treats it discreetly.
• share any kind of data with social networks
5.) SSL encoding
We use SSL encryption on this site for security reasons and to protect the transmission of confidential content, such as requests you send to us as a site operator. An encrypted connection can be recognized by the address line of the browser changing from "http://" to "https://" and by the lock symbol in your browser line. If SSL encryption is activated, the data you are transmitting to us cannot be read by third parties.
6.) Data protection information in a application procedure
We process the applicant data only for the purpose and in the context of the application procedure in accordance with the legal requirements. The processing of the applicant data takes place in order to fulfil our (pre)contractual obligations in the context of the application procedure within the meaning of Art. 6 para. 1 lit. b. DSGVO Art. 6 para. 1 lit. f. DSGVO if data processing becomes necessary for us, e.g. within the framework of legal procedures (in Germany § 26 BDSG additionally applies).
The application procedure requires that applicants provide us with their data. If we offer an online form, the necessary applicant data are marked otherwise result from the job descriptions and generally include personal data, postal and contact addresses and the documents belonging to the application, such as cover letter, curriculum vitae and certificates. In addition, applicants may voluntarily provide us with additional information.
By submitting the application to us, applicants agree to the processing of their data for the purposes of the application procedure in accordance with the type and scope set out in this data protection declaration.
Insofar as special categories of personal data within the meaning of Art. 9 para. 1 DSGVO are voluntarily communicated within the scope of the application procedure, they are additionally processed in accordance with Art. 9 para. 2 letter b DSGVO (e.g. health data, e.g. severely disabled status or ethnic origin). If special categories of personal data within the meaning of Art. 9 para. 1 DSGVO are requested from applicants during the application procedure, they are additionally processed in accordance with Art. 9 para. 2 lit. a DSGVO (e.g. health data, if these are required for the exercise of the profession).
If made available, applicants can send us their applications via an online form on our website. The data is encrypted and transmitted to us according to the state of the art.
Applicants can also send us their applications by e-mail. Please note, however, that e-mails are generally not sent in encrypted form and that the applicants themselves must ensure that they are encrypted. We cannot therefore accept any responsibility for the transmission of the application between the sender and receipt on our server and therefore recommend that you use an online form or the postal dispatch. Instead of using the online application form and e-mail, applicants can still send us their application by post.
If the application is successful, the data provided by the applicants can be further processed by us for the purpose of employment. Otherwise, if the application for a job offer is not successful, the applicants' data will be deleted. Applicants' data will also be deleted if an application is withdrawn, which the applicants are entitled to do at any time.
The deletion will take place after a period of six months, subject to a justified revocation by the applicant, so that we can answer any follow-up questions to the application and meet our obligations under the Equal Treatment Act. Invoices for any reimbursement of travel expenses are archived in accordance with tax regulations.
7.) Changes to our data protection regulations
If required by technical progress, we reserve the right to change our security and data protection measures. In these cases we will also adapt our data protection information accordingly. Therefore, please note the current version of our data protection declaration.
8.) Right to information, deletion, blocking
At any time you have the right to free information about your stored personal data, their origin and recipients and the purpose of data processing as well as a right to correction, blocking or deletion of these data. For more information on this and other questions on the subject of personal data, please contact us at any time at this e-mail address online@kiddinx.de

9.) Contacting
If you send an e-mail to online@kiddinx.de, your data will be saved for the purpose of processing your inquiry.
The data will be treated confidentially and will be electronically processed and deleted after the legally prescribed time limits.