Schmidt Spiele GmbH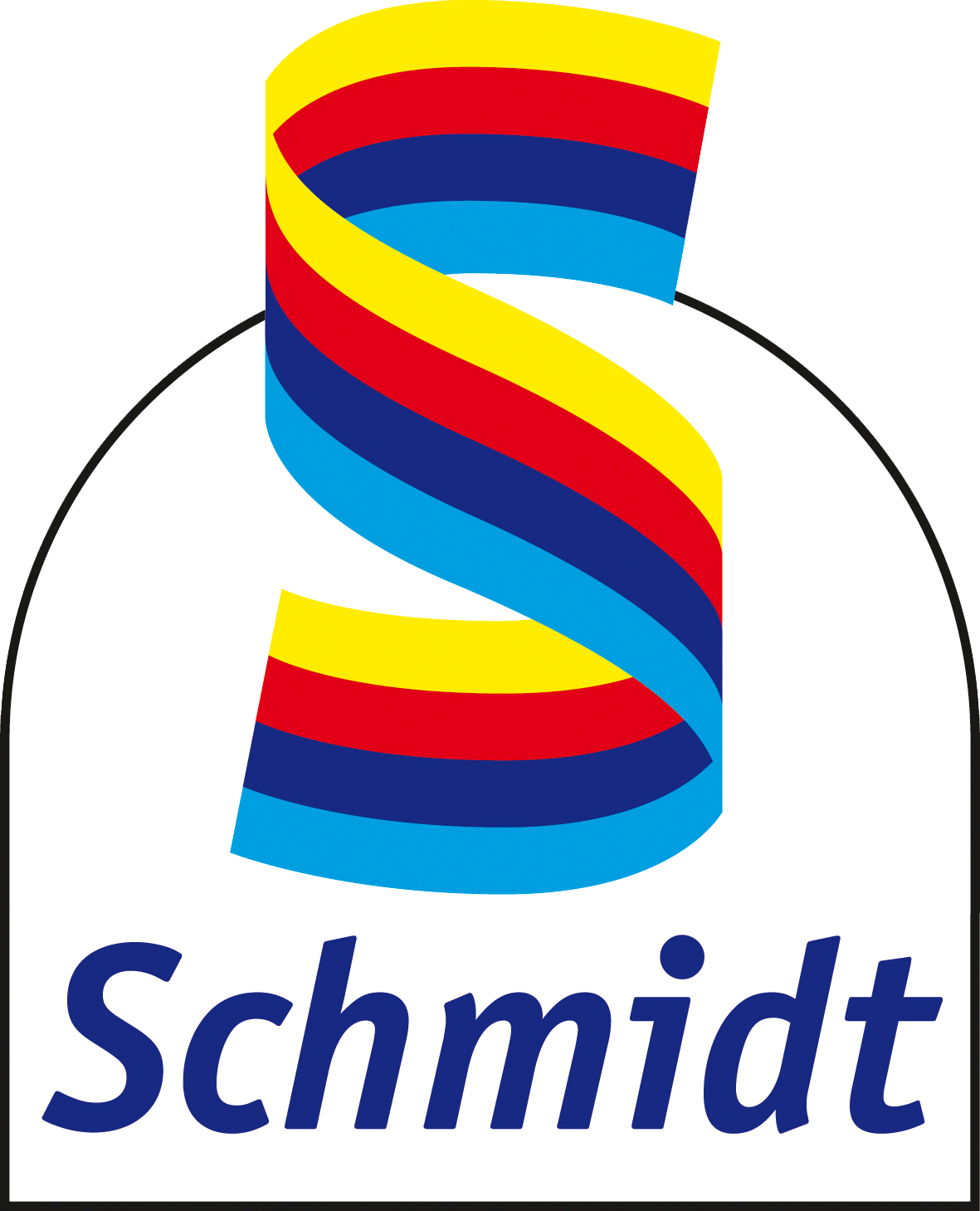 Info
Schmidt Spiele GmbH is one of the leading suppliers of children's and family games, children's and adult puzzles, cuddly toys, wooden toys and card games in Germany.
The games publisher brings well-known and much-loved games, including classics such as "Mensch ärgere Dich nicht", "Kniffel" or "Spitz pass auf", to our tables under the traditional brand name "Schmidt".
Children are always delighted by "Schmidt" games and puzzles for famous brands such as "Benjamin the Elephant", "Bibi Blocksberg", "Bibi & Tina", "Die Sendung mit der Maus" (The Show with the Mouse), "The Very Hungry Caterpillar", "Mia and Me", "Playmobil", "The Gruffalo" "Schleich" and "John Deere".
Schmidt's range of adult puzzles comprises a standard puzzle series and licensed puzzles from various artists, including Thomas Kinkade, Mark Gray, Sam Park and Renato Casaro.
In the soft toy segment, the company relies on successful licensed products from the "Sendung mit der Maus", "Mia and Me" and "Benjamin the Elephant". Since 2011 Gerd Hahn's "Sorgenfresser" have also enjoyed growing popularity.
When it comes to card games, the games marketed by Schmidt include its classics "Ligretto", "Kniffel", "Mensch ärgere Dich nicht", "Qwirkle", "my rummy", and in recent years also a card version of the popular board game "DOG".
With its "Drei Magier" premium brand, the publishing house also enjoys success in the high-quality children's games market. In 2004 the "Drei Magier" game "Spooky Stairs" was awarded the critic's prize "Children's Game of the Year", and in 2006 "Nacht der Magier" (Night of the Magicians) was nominated by the jury. In 2009 the jury also selected "The Magic Labyrinth" as the children's game of that year. In 2013 the Jury voted in favour of "The Enchanted Tower", and in 2016 two games were included on the list of recommendations: "Die geheimnisvolle Drachenhöhle" (The Mysterious Dragon's Cave) and "Castle Flutterstone".
A new addition to the range since October 2017 is the wooden toys of the Selecta brand. Selecta is known for high-quality and child-appropriate wooden toys made in Germany.
Management
Axel Kaldenhoven
Management
Contact:
Katrin Tietz
Assistant to the management
Lahnstraße 21
12055 Berlin
Tel.: 030/ 68 39 02 - 0
Fax: 030/ 68 39 02- 255